DIY Gift Wrap for a Personalised Birthday Gift.
Make your own gift wrap for a unique one-of-a-kind personalised design that pleases the recipient of your birthday gift.
By decorating it yourself with the birthday person in mind, you could choose her or his preferred colour(s) and favourite design elements; for example, a flower motif, cat or dog if for a pet lover, or something related to the gift inside the wrapping. Make it personal! Design it yourself!
The above birthday gift was wrapped with a diy wrapping paper just like the one right below. This can easily be created with a cheap piece of white light-weight paper. For this craft project, I used a piece of mahjong paper; the white paper used for lining mahjong table as the carton box is quite big and so need a bigger sheet of paper. 
If you have a present that is small enough to be wrapped with a A4 sized paper, you can use copy paper for this purpose.
The gift is for a girl-friend who loves flowers. I have seem her with accessories with flower motif designs so as I was designing this gift wrap, I looked for rubber stamps with flower designs.
Craft Supplies Used for this Gift Wrap
Mahjong paper
Ruler
Pencil
Exacto knife
Cutting mat
Carton box big enough for the gift
Water
Brush
Watercolour
Rubber stamps
Acrylic blocks
Memento ink pad - Tuxedo Black


Note: Any fade-resistant water-proof dye ink will do. Just make sure when you watercolour over the rubber-stamped images, the black ink will not bleed.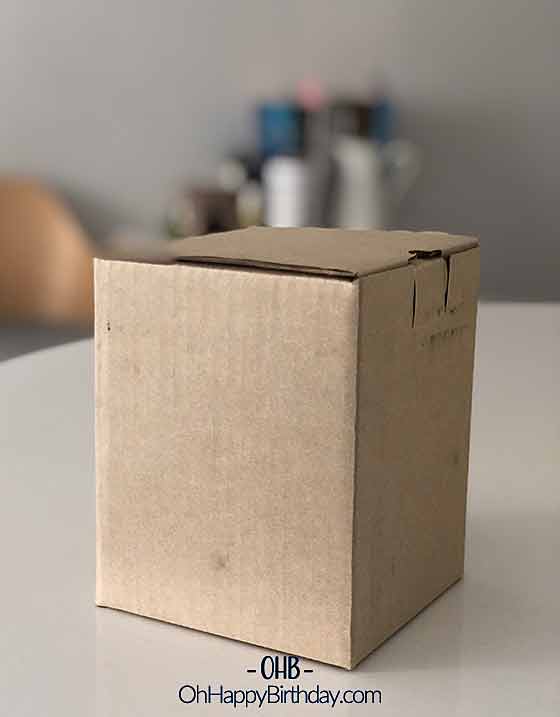 A Plain Kraft Carton Box
Step-by-step Instructions: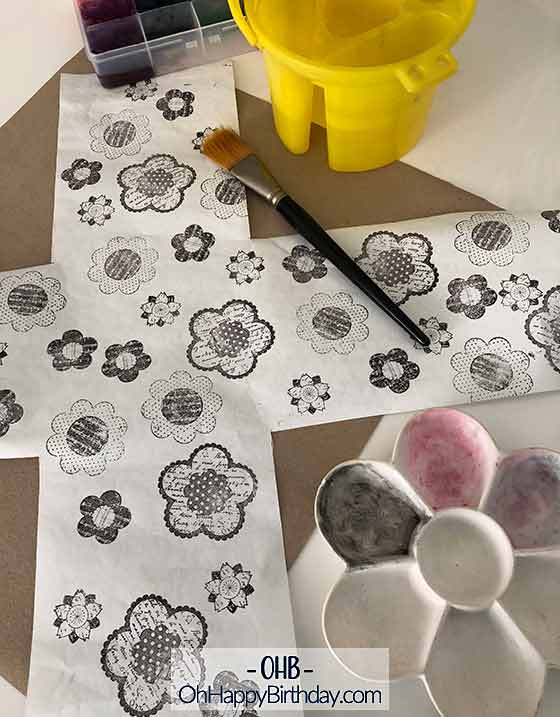 First, place carton box on top of a sheet of white plain paper.
Then use pencil to draw the shape of the box base. Make sure you leave enough paper for the sides and top.
From there, lay box down on side and draw the shape of side with pencil.
Likewise for the other three sides.
Lengthen the drawn pencil lines for the top.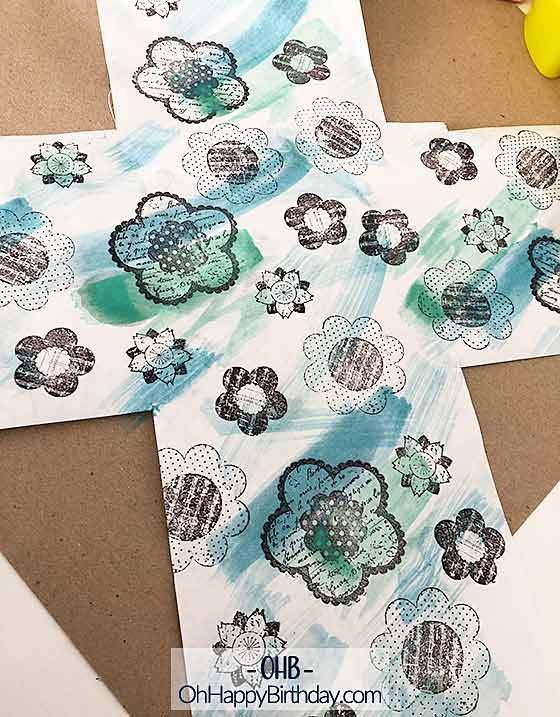 Also add half an inch border on all sides. Finally, cut and snip the four corners at the base for easy folding.
Ink rubber stamps with black ink and stamp randomly all over the cut paper.
Get ready water, brush, palette, and desired colours. Two colours should suffice. I used blue and green.
Mix desire colours and brush randomly over the paper over the stamped flower motif images. (Refer picture on left.)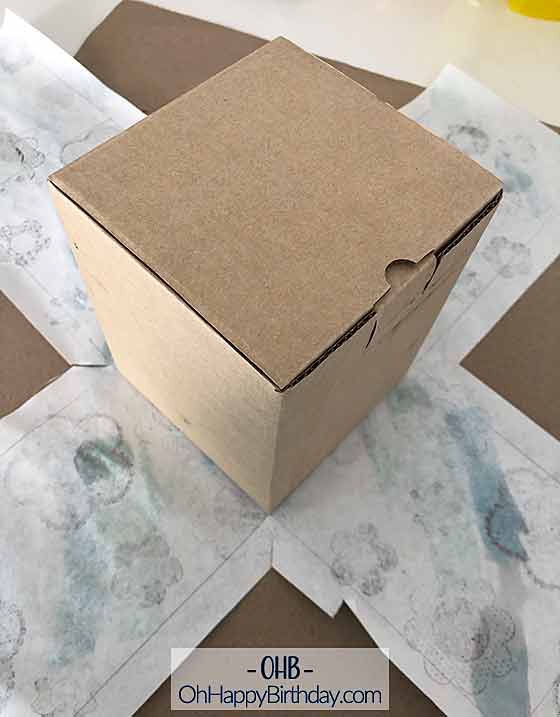 Turn decorated paper over.
Place carton box on top with box base at centre and fold sides and glue to the sides of the box one side at a time.
Fold top over the top of carton box and glue the first three flaps.
Tidy the fourth flap and make three folds at the end and glue in place. (Refer picture below.)
I also created a flower motif design tag to hang on the kraft gift bag.
Finally, add a die cut and a sticker with the words; "Grace & Peace be multiplied to you." to the front of the gift bag.
For More Gift Wrapping Ideas
If you want to look at some more gift wrapping ideas, you can go to making-greeting-cards.com which is my cardmaking website for more inspirations. Here's the direct link to the gift wrapping pages. 
---
Facebook Comments...Add Yours!