A Simple Watercolour Birthday Card
Here's a simple watercolour birthday card you can create in no time with the template provided below.
Or you can also use this same card design idea and write your greetings with a calligraphy pen or black marker. You could utilise a rubber stamp word image for this watercolor card too. But make sure the ink used is permanent non-bleed ink.
No affiliate but I highly recommend the 'uni-ball fine deluxe water-proof pen' by Mitsubishi as that is the pen I am using for my journal which I love to watercolour all over.
Watercolour Birthday Card Template
As the names of your friends are surely different, I have not include any name on the wording template. So all it says is "Happy Birthday to you!".  Have a look at the image below and you will understand.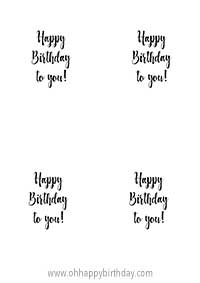 Download the template and print on a sheet of thick paper maybe about 160gsm if your printer is able to.
How To Watercolour The Card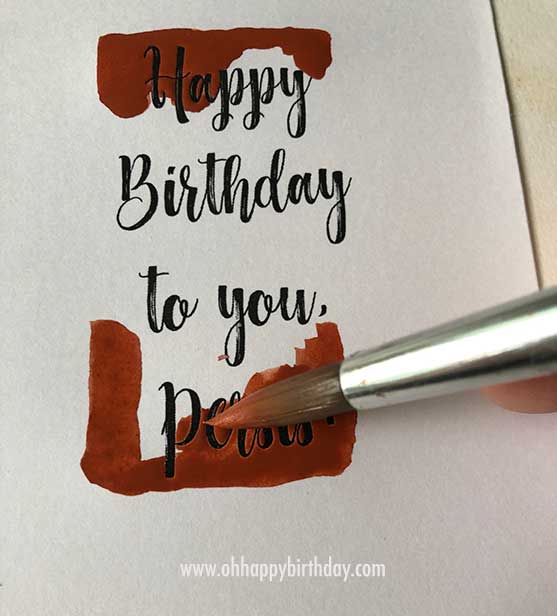 Step 2 : Same Colour for Bottom Part of Text.
Step 2 : Load same colour paint for the bottom of the text -  heavy on the right.
Step 3 : Add 2nd Colour to the Text
Step 3 : Add your second colour to the text while first colour is still wet. The colour will run a bit and mix with the first colour at the edges.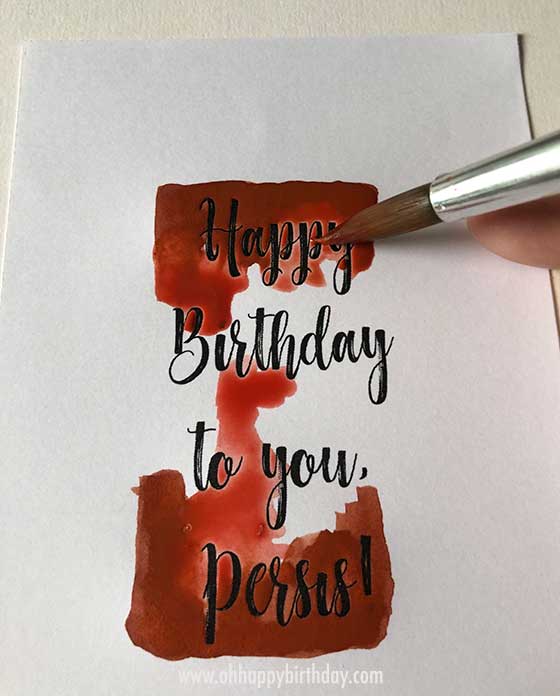 Step 4 : Drop 2nd Colour onto the Top Right
Step 4 : Drop some second colour into the top right just below first colour and allow the two colour to mingle where two colours touched.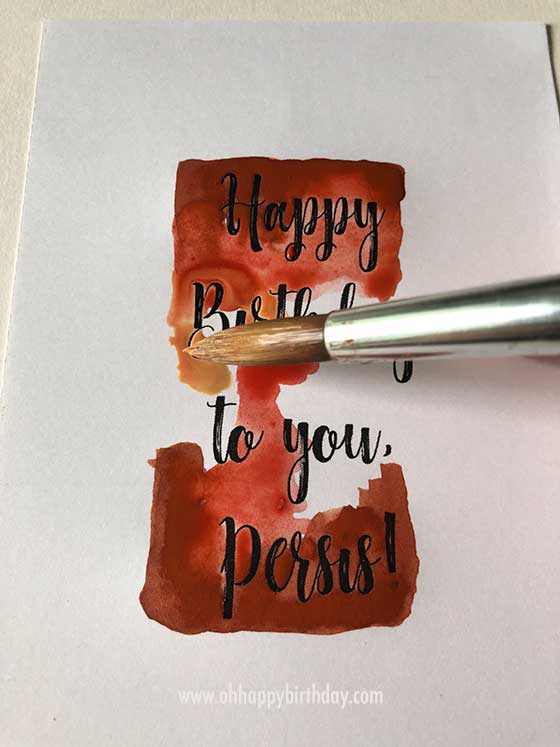 Step 5 : Introduce 3rd Colour
Step 5 : Introduce the third colour of your choice into the white spaces while all colours are still wet.
Viola! The completed watercolour background against the black laser printed text. 
Final Step : Clean-up With Clean Brush
Step 6 : Use a clean brush to pick up colour from the letter 'i' and exclamation mark where the dots are covered with paint and not so visible.
Optional: Add scattered gold dots all over the the watercolored parts. (See photo above.)
Another Watercolour Card Idea
The card below is best done using pastel colours for each brush across the word. For this birthday card, I used 4 bright colours to give this watercolour birthday card a lively happy vibrant look.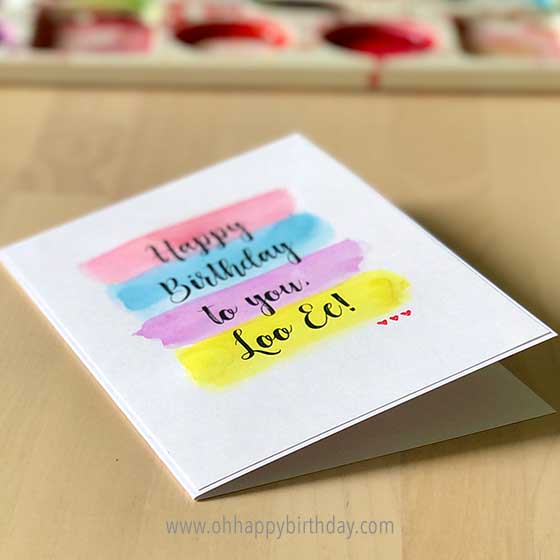 Facebook Comments...Add Yours!