Free Printable Birthday Cards
Download & Print at Home
These printable birthday cards are yours to download and print whenever you need to send out a birthday greetings to whoever has a birthday celebration.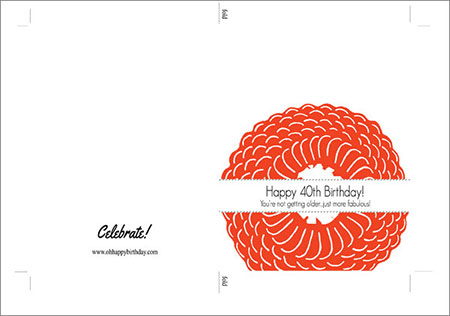 You don't need to run to the shop to purchase one but just print any of these printables comfortably at home on your printer and personalise it with your own hand-drawn pictures, stickers or other embellishments. Or you could just leave it as it is and just write your best wishes and send it off immediately.
Printable Birthday Cards
Actually, these birthday greeting cards are all over this website and each birthday card will have photo(s) to help you visualise it and also tips or direction to personalise it.
As they are all over, I thought it would be good to put the whole list of these printable cards here so that you can see which birthday card has free printable file attached.
For Children
Happy Birthday!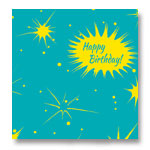 A simple birthday card for boy or girl. Bright colors for an energetic child.
Star Birthday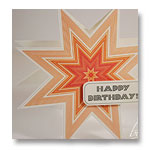 A star shaped birthday card for the star of the day. Bright and sunny any child or even adult would love.
---
Oh Happy Day!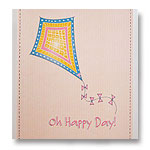 A happy day indeed for a very happy girl. Embellished kit with pretty pink bows on a string.
Birthday Cake Card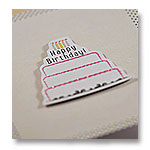 Check out this happy birthday cake card. Includes download files to print and make.
For Adults
Happy 40th Birthday!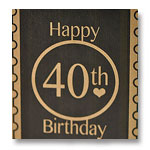 Black and white postage stamp printed on any colored cardstock of your choice for a different look.
40th Birthday - Woodcut Design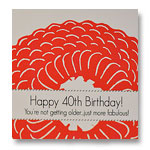 Woodcut pattern in bright red color.
---
Happy Birthday, Sweetheart!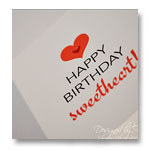 Red heart for the love of your life.
Flower Birthday Card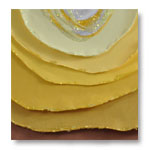 Layering coloured paper over one another to create a flower.
More printable birthday cards will be uploaded to this Oh Happy Birthday website with photographs and instructions. Have a look around as there are others that though might not have printable card templates provided but provide other kind of downloads; for example, card toppers, birthday greetings, printable invitations and other digital elements that you can download onto your computer and print with a color printer.
Also check out my Making Greeting Cards site for more card ideas and inspiration.
---
Share Your Thought!
Facebook Comments...Add Yours!