Happy Birthday Cards for Her


Need ideas for Happy Birthday cards for her? Here are some ideas to inspire you to get just the right card for the woman in your life. Whether you are sending to your wife, girlfriend or even a beloved daughter, here are birthday greeting cards for her that you can download and print on your computer and personalised with your own handwritten messages and drawings.
Ideas to Make These Birthday Cards for Her Unique and Personal
Add some doodles with gel pens or fine markers. 
Highlight certain design elements with glitter pens, glitter glue, paper varnish or just a white pigment pen.
Frame the design with dots, dashes, squares or hearts using a fine markers.
Doodle on the inside of card too beside handwriting your message and birthday greetings.
Paste stickers: flowers, hearts, smiley faces :-)
Birthday Greeting Cards for Her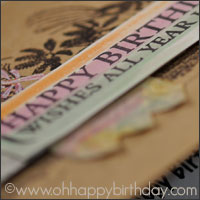 Happy Birthday
Wishes All Year Long!
This can be used for a daughter, daughter-in-law, mother, girlfriend or any female colleague. Also recommended as a belated Birthday card.
---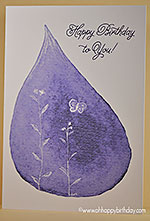 Happy Birthday to You!
Happy Birthday card with a hand-painted image for a spring birthday. You can use your own drawing or painting to make this card so much more personal and precious.
---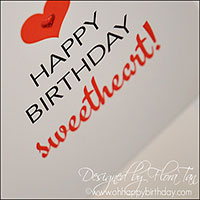 Happy Birthday, Sweetheart!
A printable Happy Birthday Sweetheart card for you to download and print. Suitable for wives, girlfriends and daughters or grand-daughters.
---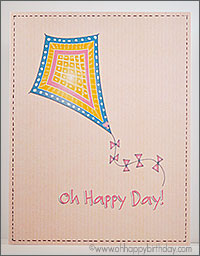 For Daughters
Sweet birthday greeting cards for daughters who are lively and love the outdoor. A beautiful pink colour card with a cute kite with ribbons card design. Glitter glue and doodling added to these two cards.
---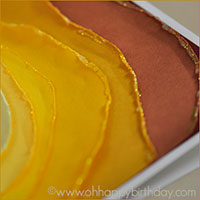 For Girlfriends/Wives/Daughters
A flower is an appropriate card design for any woman. Here's a flower birthday greeting card that is done simply by cutting and tearing coloured paper and layering it over one another to look like flower petals.
---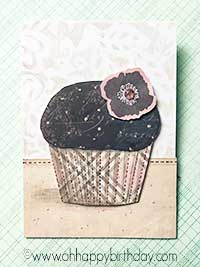 For Best Friends
This is a cupcake birthday card I created after my 60th birthday. I was inspired by the birthday card given to me by my bff. (Best Friends Forever)
---
More birthday cards for the special girl in your life will be posted here so do bookmark this Oh Happy Birthday website or sign up for my e-newsletter on the right side column to get updates as well as inspiration.
---
Facebook Comments...Add Yours!