Oh Happy Birthday Blog
Oh Happy Birthday blog helps you view all the newest Happy Birthday cards, invitations, party ideas and free printable card templates added to www.ohhappybirthday.com
Click on image for expanded view or to go to the related page.
This is where you stay updated on any happenings on this birthday website and notified of all the new tips, happy birthday cards, party decorations and ideas discussed.
So stay connected by bookmarking this page and get the latest news to help make your birthday celebration fun and memorable.
You might also like to receive updates and inspiration via email by signing up for my free e-newsletter. Sign up now by entering your name and email address on the right column of this page.
---
Oh Happy Birthday Blog Updates
Apr 14, 2021
Cool Birthday Cards for Friends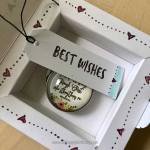 These birthday cards for friends whether for guys or girlfriends are so cool and special. You could post them or proudly deliver by hands. Friends forever!
---
Facebook Comments...Add Yours!