Happy Birthday to You

common birthday greetings - unique design idea
Time to make some Happy Birthday to You cards to sell in my shop. I wanted something unique and with my very own birthday card design.
To do that, first I need to have an idea of how my homemade birthday card will look like and what steps I need to take to create them. 
I decided to use my own painting. Hence, I spent some time painting a spring scene in a parcel and then incorporate that into my cards.
Here is the result of this attempt.
I call this birthday card 'Spring Parcel'. It's a spring garden captured inside a bag. It was painted on watercolour paper, scanned and manipulated in Photoshop and finally, placed in a card template in Adobe InDesign.
I added the birthday greetings, 'Happy Birthday to You!' using a font I purchased in a strong green colour from the painting using the colour-picker inside InDesign.
Below are pictures of the same design cards in three other colours. I used Photoshop to change the Hue and Saturation to get these results.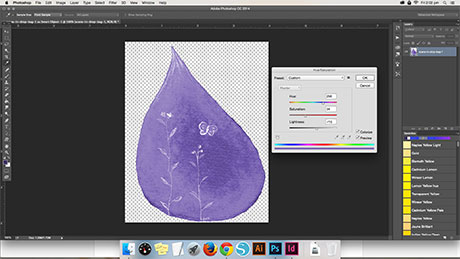 Colour Change in Photoshop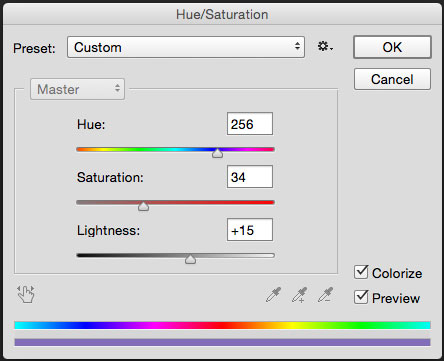 Hue and Saturation
You can also do this trick here in Photoshop Element or any other photo editor that allows you to modify the hue and saturation.
Below are the results of these modification.

Tip: You can make your own birthday cards with your own drawings or paintings. This is so much more personal and precious instead of using clip-arts or graphics found online.
Happy Birthday to You Cards in Various Colours
Here is the same design and painting converted inside Adobe Photoshop into red. It looks more like a batik painting than a watercolour painting, right?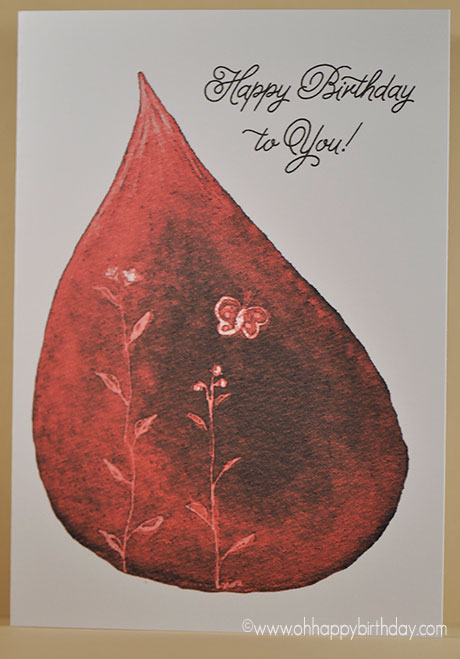 Red Spring Parcel
And this is a violet version. I kind of like this very much. The shade of purple is lighter and not so strong and dominant and the plants and butterfly is visible in white.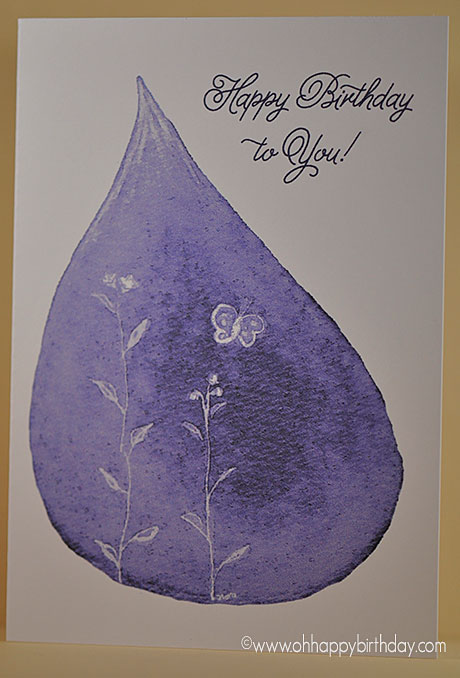 Spring in Violet
Now, this is rather like a batik painting. The leaves still maintain the yellow colour with outline in white. And the butterfly seem to have a white negative space more towards the left.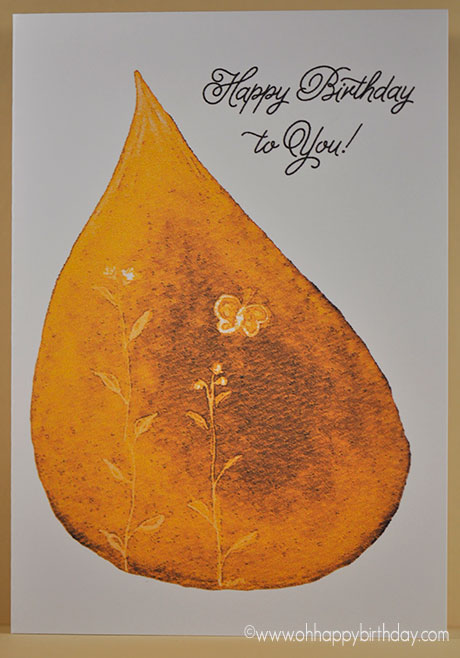 Yellow Birthday Card
All these done in a day. :-) I am quite satisfied with my day of creative activities and now will decide which I should sell in my greeting card shop. Do check out my card shop soon as I will be adding more birthday cards for sale there as well as some of my card-making tools and supplies.
Cards and Tag
---
Facebook Comments...Add Yours!